6" SS Submersible Pumps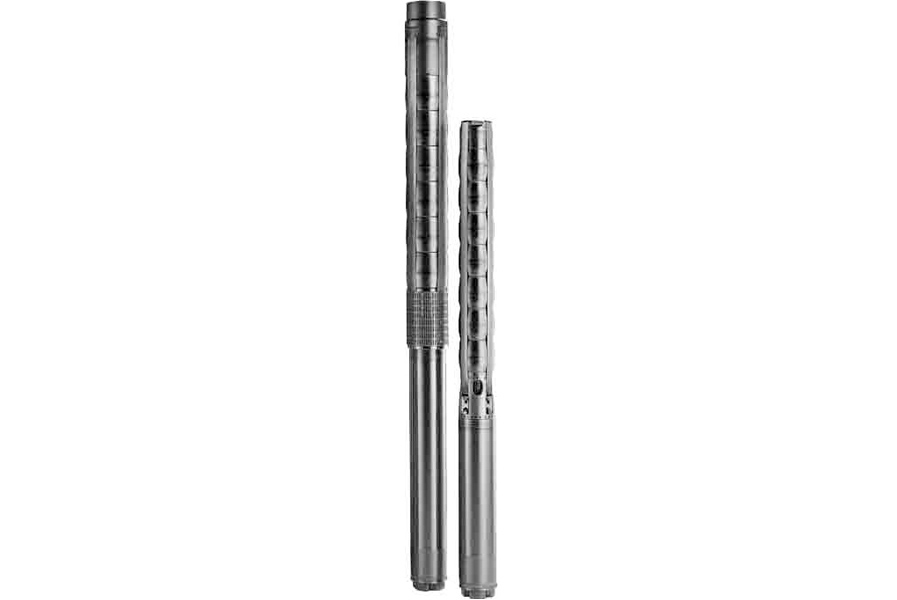 6" SS Submersible Pumps Submersible motor pumps are widely used people for various purposes which comprises of domestic use, agricultural use and industrial use as well. These submersible pipes are best in quality and are manufactured using the best raw material available in the market. The stainless steel sheets are manufactured from AISI 304 sheet using the latest technology and the best available instruments. The fabrication technology is used in order to make sure that the product has the best possible performance in any sector it is used and it is manufactured in the best quality to give optimum result, the quality is maintained as per the NEMA standards.

The submersible pumps are made with some critical components such as steel Bowls and fabricated stainless steel Impellers are manufactured using advanced power presses and welding SPM's. We have special manufacturing plant setup for the critical components. The plant is managed by highly experienced professionals and skilled labor that are technically as well as practically qualified. High quality stainless steel casting is used for the suction casing or the pump base produced using investment casting which enables to keep the pump strong and sustainable.

The hydraulic component design of the product is used with the help of the CFD (Computational Fluid Dynamics). At VIRA pups the R&D team does intense research on every product and analyzes the assortment of software's that are essential for work flow simulation. Software's such as Ansys CFX, Fluent and solid are studied and researched upon thoroughly. The products are designed and manufactured extensively using CAD/CAM/CAE techniques which are the latest and updated ones. The hydraulic testing is done at our ISO 9001: 2008 certified hydraulic testing setups which confirms to national and international standards. We at VIRA PUMPS produce 6" SS Submersible Pumps in 50 Hz as well as 60 Hz and at a variety of different voltage systems of the world
Applications of 6" SS Submersible Pumps
The pumps are used for domestic purposes such as Landscaping, Service Stations
Booster Applications.
These pumps are generally used for Domestic and Community Water Supply as they ar high in quality and durable.
Commercial complexes and High-rise Buildings Water Supply.
These submersible pumps are used for agricultural purposes such as Small Farms, Big Agriculture Lands, and for small scale and large scale industries such as Hotels and small companies.