4" SS Noryl Submersible Pumps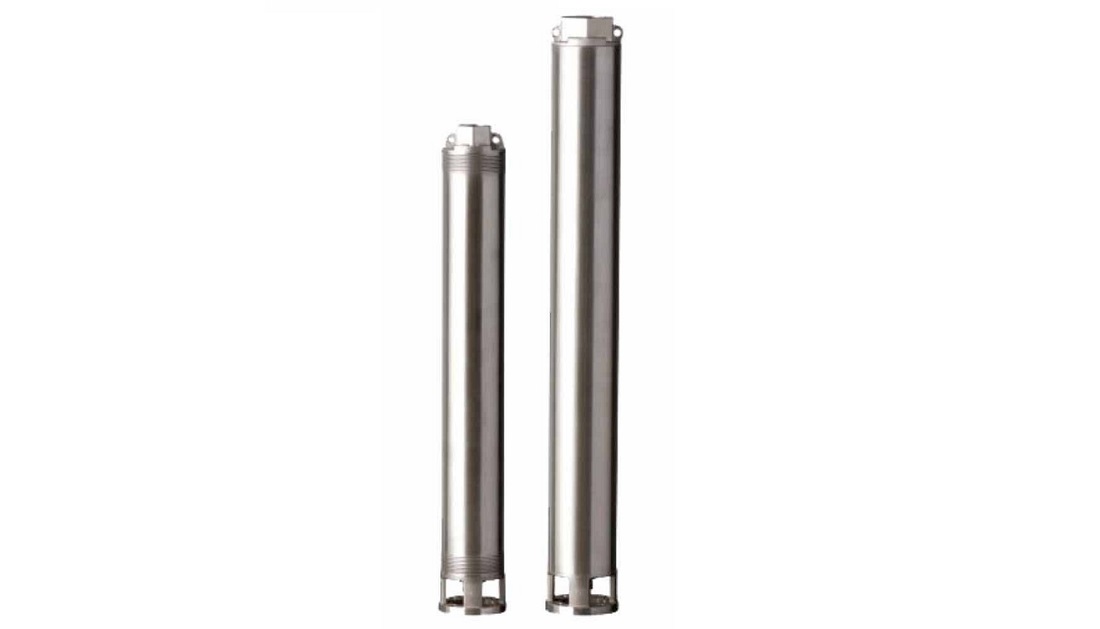 VIRA PUMPS is one of the most renowned manufacturers of pumps and spares that are high in quality that lives up to the mark of international standards. The 100 mm (4") Bore well Nary Submersible pump is a product which has been developed and designed after a lot of research and continuous efforts put in by our R&D team. The experts developed this product with respect to their experience and knowledge. VIRA PUMPS has an experience of manufacturing pumps and spares for the past 30 years. The pumps are manufactured using the latest technology and techniques such as they are built with Noryl impellers and diffusers.
The NRV and suction casing (inter connector) are manufactured suing high quality and graded cast iron. The submersible pumps are multipurpose as they can be used for industrial purpose, agricultural purpose as well as domestic purpose. These pumps are well used in every small and large scale. These pumps are powered by water filled submersible motor suitable for continuous duty. The 100 mm (4") Bore well Noryl Submersible pump are available in NEMA standard flange for 50 Hz as well as 60 Hz.
The manufacturing unit of VIRA PUMPS is well equipped with the latest instruments, machines, and technology that help us improve the quality of the product that has been manufactured under the company's brand. The Noryl Submersible pumps are manufactured with great care and perfection in order to make the product efficient and robust enough to give high quality performance wit out any hassles. These pumps are manufactured with radial flow or mixed flow impellers according to the head and discharge. All the spared and the products that are manufactured under the brand name VIRA PUMPS undergo a efficient quality check by our team of experts before the product is delivered to the customer. The quality
Applications
These submersible pumps have several uses in various sectors such as Drinking water supply, Domestic and community water supply
These pumps are used for agricultural purposes such as Drip irrigation. Sprinkler irrigation and gardening
For domestic purposes such as Housing-Complexes, Hospitals, High-rise buildings.
Fire fighting, landscaping, Fountains, Service stations.
De-watering of mines, Cooling water circulations and booster applications.