4" Submersible Motors (Water Filled)
Features
Easily rewindable (wet wound) submersible motor with PP insulated winding.
Water lubricated radial and axial thrust bearing.
Corrosion resistant Stainless Steel jacket.
Non-contaminating water filling.
High efficiency electric design, lower operating cost.
Tropicalized design (Lower winding temperature.)
4" NEMA coupling flange.
Pressure compensation diaphragm.
Continuous duty.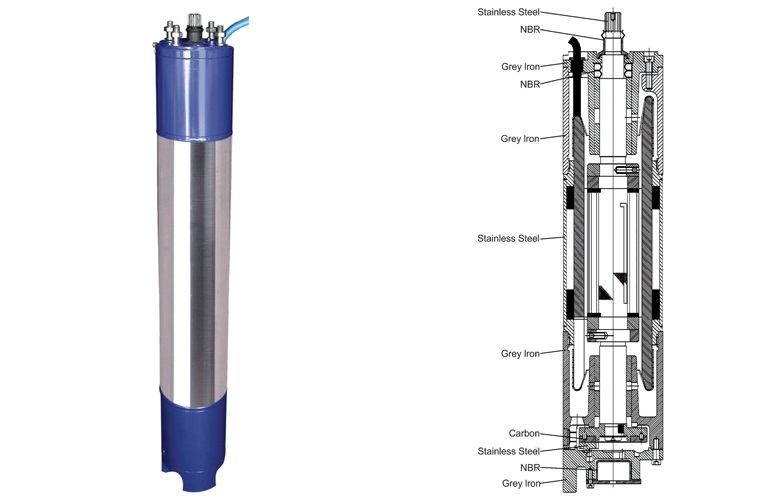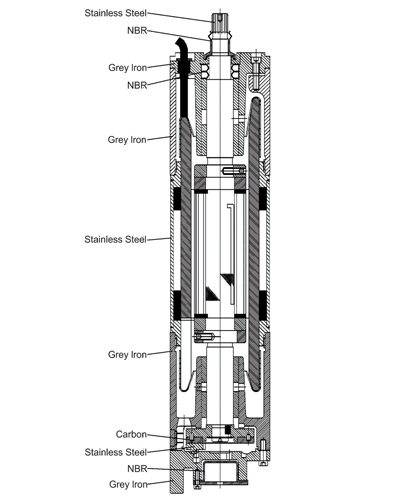 Degree of protection : IP 68
Insulation Class: B
Ambient temperature : 450C
Minimum Cooling flow along motor:- 30cm/sec (22.0 kW to 37.0 kW) 45cm/sec (45.0 kW to 93.0 kW)
Water pH: 6.5 -8.0.
Maximum number of starts per hour : 30
Maximum submerged depth: 350 mts.
Rotation : CCW and CW.
Ratings : Single Phase:- 0.37 kW – 2.2 kW Three Phase: 0.55 kW – 5.5 kW
Motor protection : Select thermal overload protection with trip time < 10 sec. at 5 x ln.
Special voltages, execution and material versions available on customer's request.
Standard motor cable : Suitable for operation in drinking water.